Our Message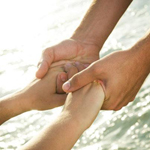 Cancer Prevention Network (dba Coins For Cancer) will impact our communities with programs advocating the prevention of cancer and other degenerative diseases. Today I am honored to have the opportunity to thank those who have helped CPN continue the fight against cancer. The past year was one marked by growth and staying the course in providing funds for cancer research and awareness. We have focused on providing much needed funding for cancer research and educational projects.
With an estimated 8,000 new cases of cancer in children alone each year, families are not prepared for the tremendous financial and emotional impact of this life changing experience. CPN has been driven by the challenges of providing aid and support to programs that address the prevention of cancer. The organization has been driven by the challenges of providing research grants, aid, and support to the victims of cancer. Working with support groups for cancer patients is a vital part of their treatment and rehabilitation. Our efforts will continue to be aimed at making these support groups available. Also, providing educational, emotional, financial, and spiritual support will continue to be at the core of our programs.
New challenges have taken CPN to higher levels of reaching out to the general public in providing support and educational information about health and nutrition in learning to live a healthier lifestyle. Alternative therapies have become more available to those individuals facing cancer and other degenerative diseases.
As an organization that is dependent upon public support, we must continue to look for more cost effective ways to provide the vital educational materials about nutrition and alternative therapies for cancer. Our efforts will also continue to focus on acquiring and placing much needed medical equipment and supplies in clinics and hospitals that provide care for the needy. In addition, new programs will also focus on providing much needed medical services through clinics in third world countries. As a result, the clinics and hospitals will be able to provide a much more cost-effective program for the patients with cancer and their families.
We invite you to continue to be a part of our ongoing efforts to rid our world of cancer. Our programs and resources will focus on supporting scientific research into non-invasive, non-toxic methods of treating cancer. We will also focus on providing hospitals and clinics medical supplies and ongoing program support to continue the fight against cancer and other life-threatening diseases. There is an alternative to cancer---maintain a healthy lifestyle. Together we can make a difference in their lives.